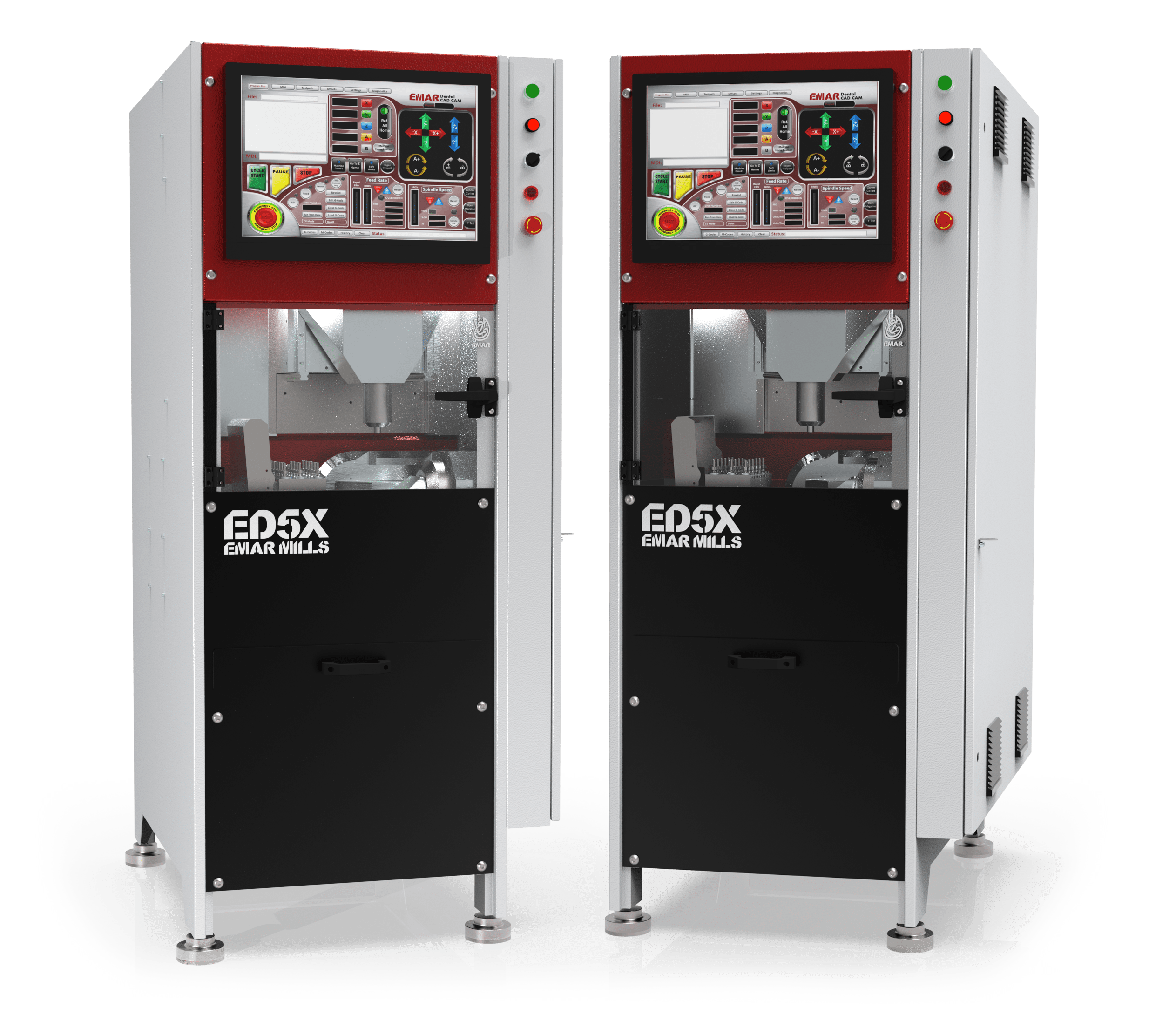 AUTOMATIC TOOL CHANGE
16 tool magazine
6 mm Max Ø

HYBRID CAST IRON ALUMINUM
Optimum rigidity
with minimum noise and vibrations

HIGH-QUALITY COMPONENTS
Leading linear and
bearing components

5 AXLE SIMULTANEOUS
MACHINING
High-resolution measuring
systems in all axes

WATER
COOLED SPINDLE
2.2 kW 60k.RPM high speed spindle
for precise results with optimum finish

DURABLE
AROUND THE CLOCK
Non-stop productivity
without compromising quality
ED5X

EMAR
DENTAL MILLS 
EMAR dental mills are equipped with high-quality industrial milling technologies, such as grey cast-iron  chassis, stainless steel enclosures, ground ball screw and high accuracy AC servo motors in all axes, as well as absolute tool length measuring system, and high  speed main spindles.
The extremely stable design of the grey cast iron base, along with high dynamic aerospace aluminum grade alloy parts, which provide maximum vibration damping and stability, enabling precise machining in round blank and block form.
The ED5X components are designed for precision, longevity and with the latest technological standards, as it includes a fully integrated automatic 14–tool change system, which enables you to operate the machine system at full capacity around the clock,  while maintaining consistent high precision. Thus, the machine system is ideally suited for large labs and milling centers, where these high-quality standards and large quantities are at the forefront.
EMAR's 5-axis simultaneous technology can produce complex dentures with diverging stumps and undercut areas without further rework, while offering high equipment flexibility. ED5X is unmatched when it comes to price to performance ratio.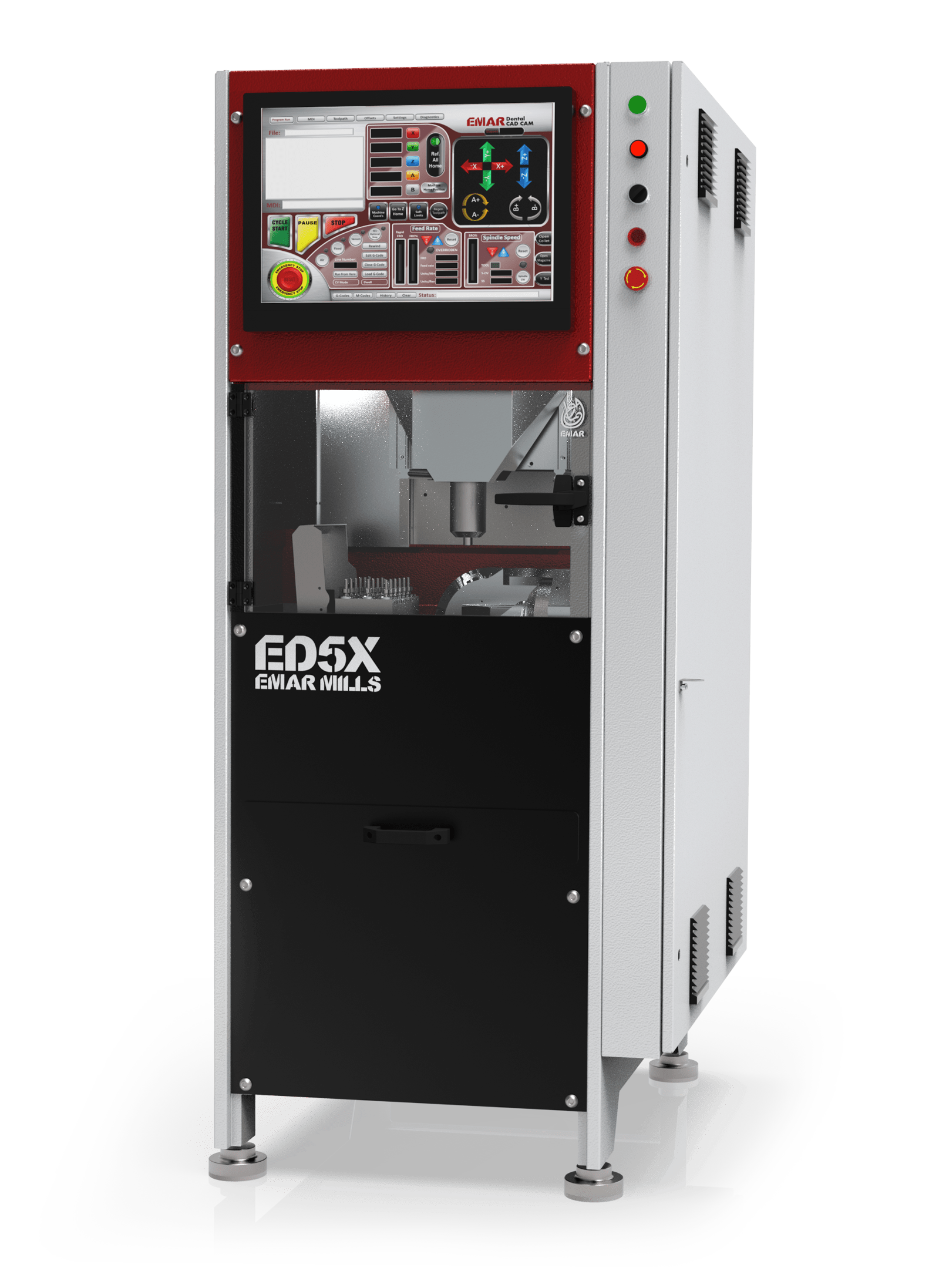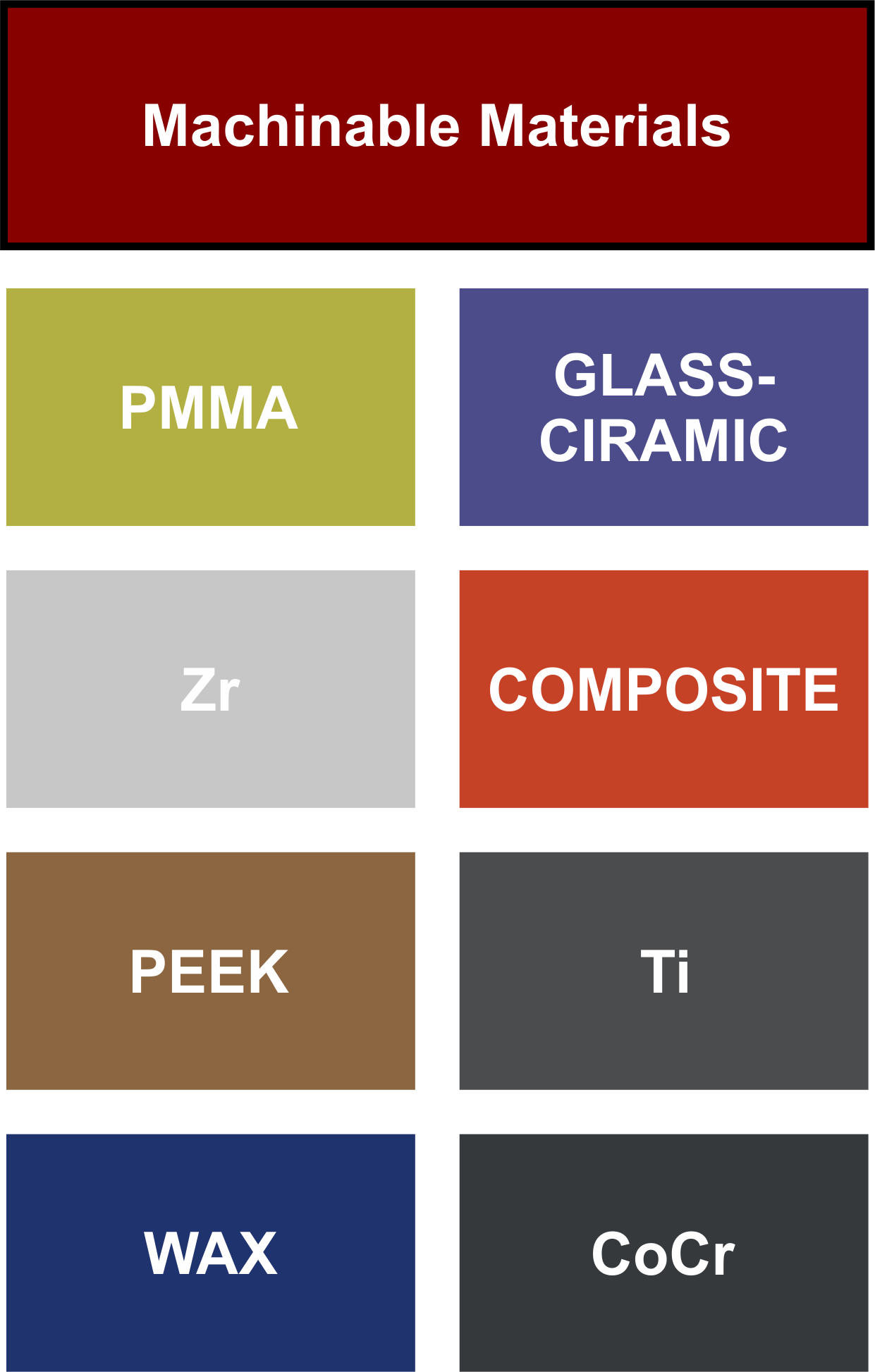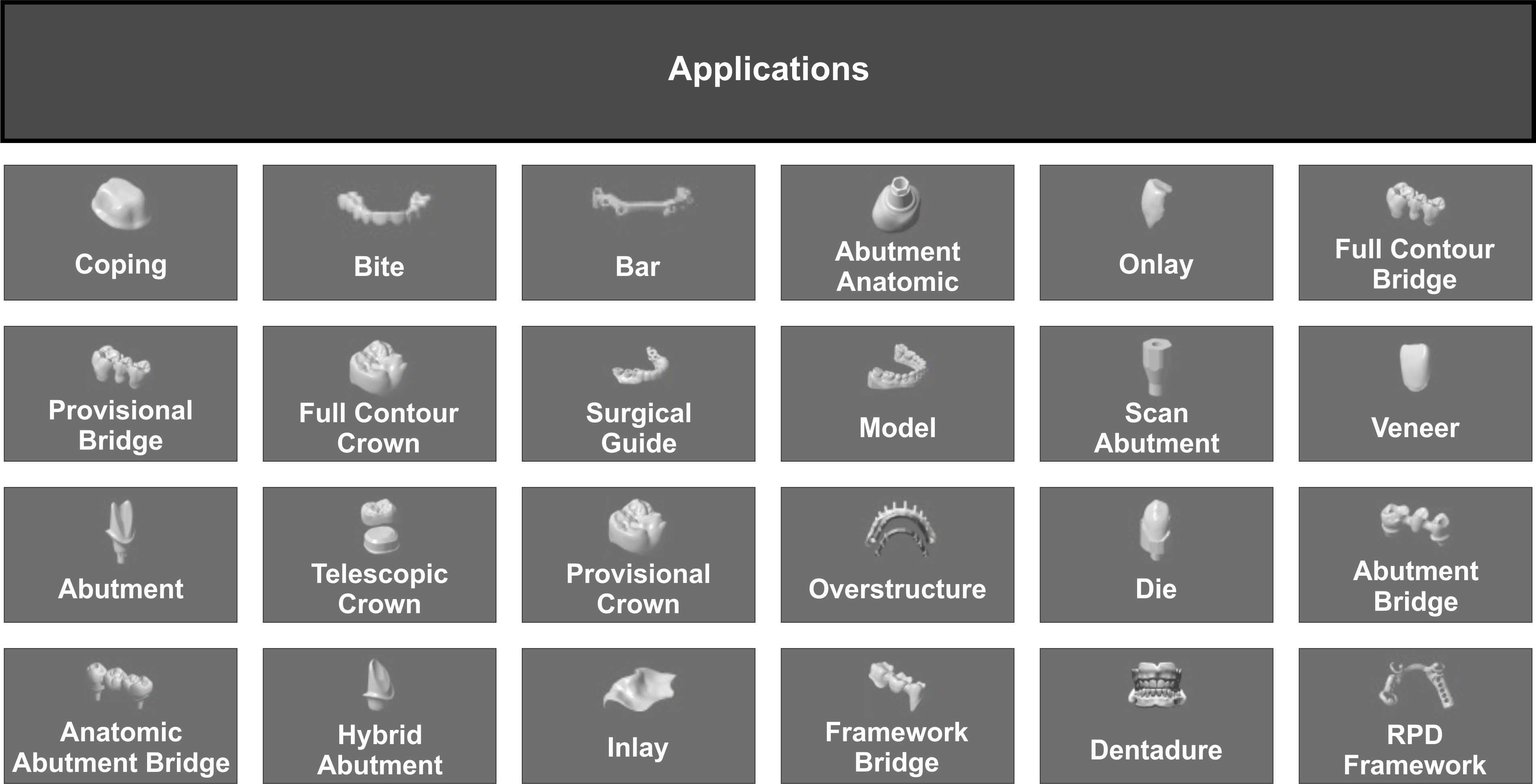 | | |
| --- | --- |
| Dimensions (WxDxH) | 800 x 100 x 1800 mm |
| Number of axes | 5 |
| Number of tools | 16 tool magazine |
| Spindle type | ATC water cooled |
| Pmax ~ speed Max. | 2.5 kW 60,000 rpm |
| Guides and bearings | HIWIN |
| Material change | Manual single blank holder |
| Suitable for | Dry machining/Wet processing |
| Clamping system | Block processing |
| (Standard 98 mm) | (CAD/CAM blocks) |
| Chassis | Hybrid cast iron & aluminum |
| Motors and drivers | AC servo system |
| Control | Mach-3 |
| Weight | 450 kg |
EMAR reserves the right to make changes to technical specs without prior notice
| | |
| --- | --- |
| Machinable materials | Titanium, Chromium-cobalt, |
| | Pmma, Peek, Plastics, Composites, |
| | Wax,  Zirconia, hybrid Ceramics, |
| | Glass Ceramics,  Sintered metal |
| Suitable for | Copings, crowns, Inlay, Onlay, |
| | Bridges up to 3-14 units, |
| | Telescopes, |
| | Therapeutic splints (occlusal splints), |
| | Titanium-based abutments, |
| | Prefabricated abutments made of Ti/CoCr, |
| | One piece abutments (Zr, Plastics), |
| | One piece abutments (CoCr, titanium), |
| | Bar constructions, |
| | One-piece abutment / bridges on implants |