ECNC 5030M
SOFT-METALS MILLING MACHINE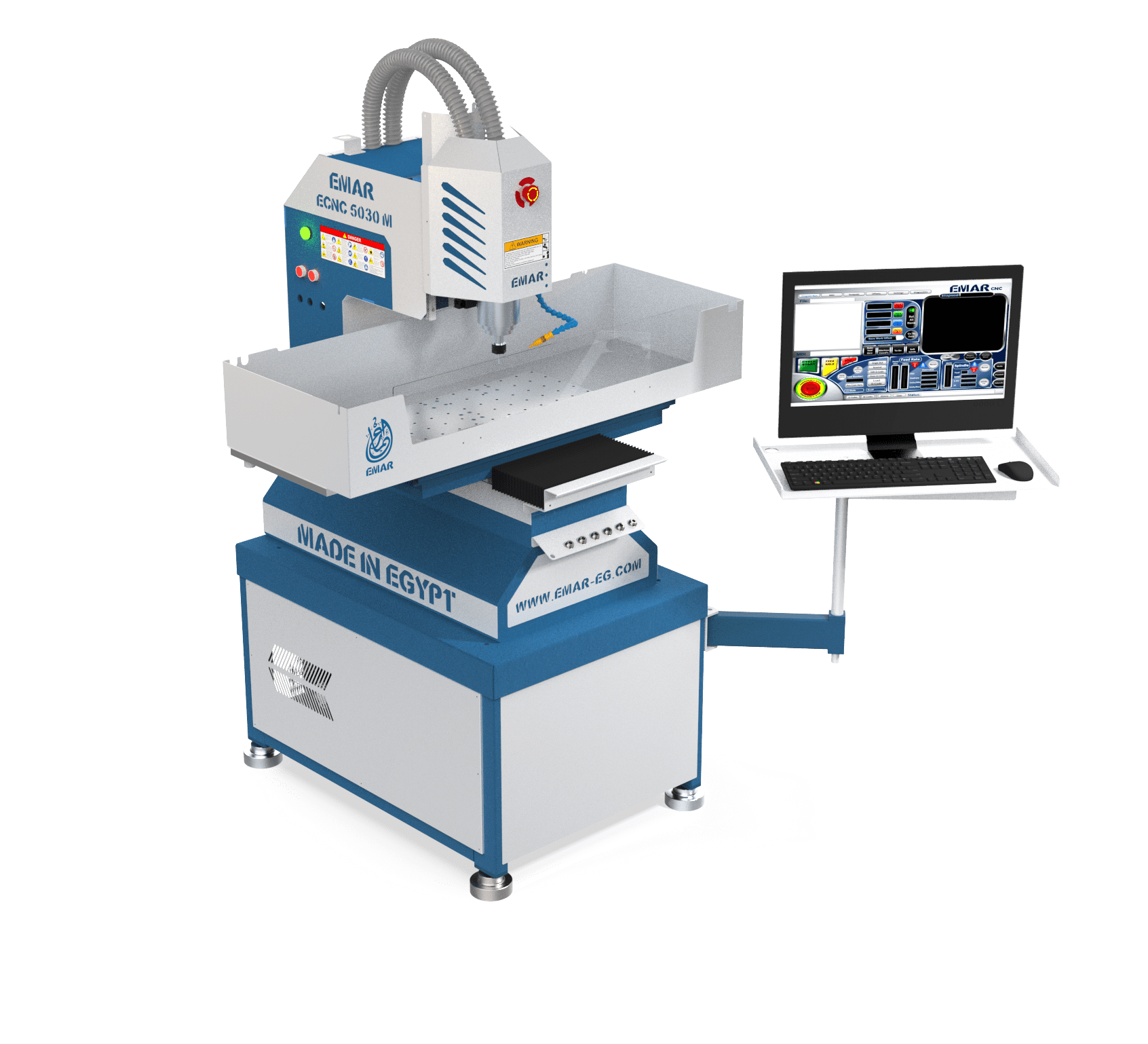 MACH-3 CONTROL
Mach-3 interactive
User friendly control

BUILT-UP SECTION CHASSIS
Optimum efficiency
Highest performance to price ratio

HIGH-QUALITY COMPONENTS
Leading linear and
bearing components

4 AXIS SIMULTANEOUS
MACHINING
High-precision
4-axis rotary

WATER
COOLED SPINDLE
3.0 kW 24k.RPM high speed spindle
for precise results with optimum finish

DURABLE
AROUND THE CLOCK
Non-stop productivity
without compromising quality
ECNC
5030 M
SOFT-METAL MILLS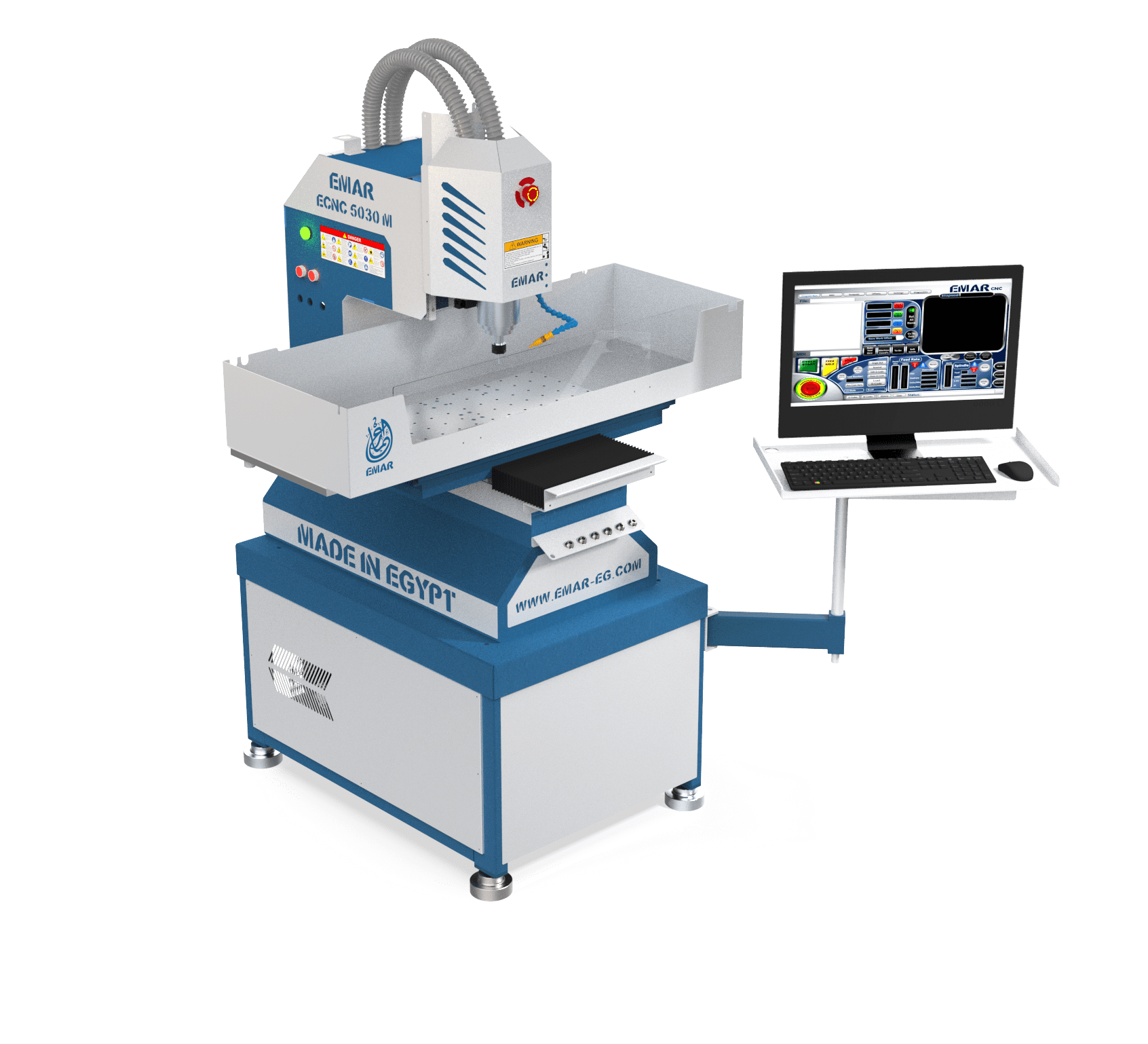 EMAR Mills are equipped with high-quality industrial milling parts and components, from liner guides, ball screws, high speed spindles, servo & stepper motors, drivers and bearings to built-up sections chassis and even electrostatic paint. Without compromising quality, this machine is unmatched in its price range.
The ECNC 5030 M components are designed for precision, longevity and with variety of options and accessories, which enables you to operate the machine in various applications without further adjustments or installations. EMAR soft-metal mills will allow you to work at full capacity around the clock, while maintaining consistent high precision without limitations.
EMAR's 4-Axis simultaneous rotary can produce complex work pieces with high precision and without the need for further rework. ECNC 5030 M offers you a very high equipment flexibility with low cost of ownership making it without doubt your ideal choice for good price – performance ratio.
ECNC 5030 M small dimensions and it's widely used CAD / CAM system applications offers a unique ratio of machine size and functionality.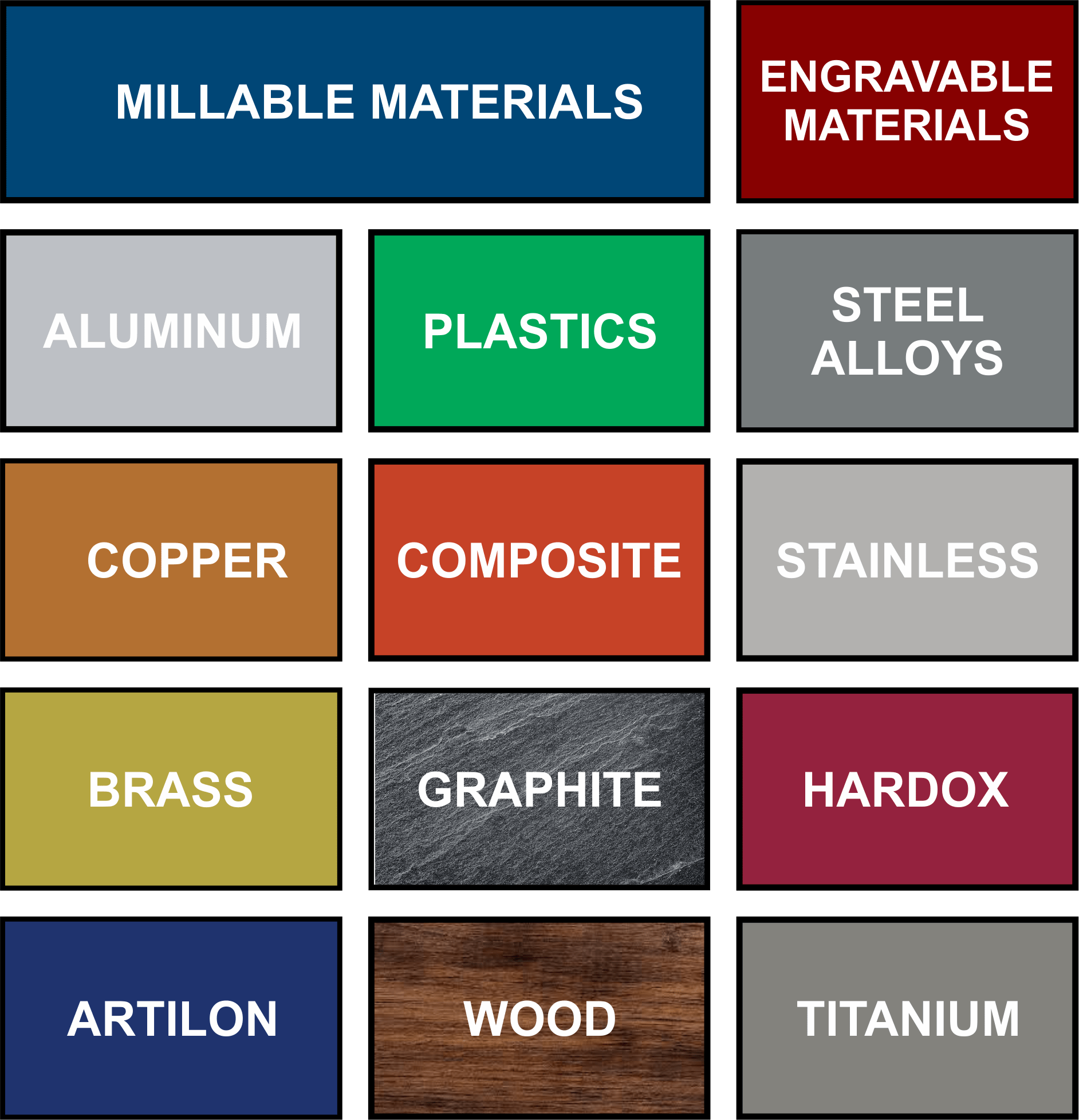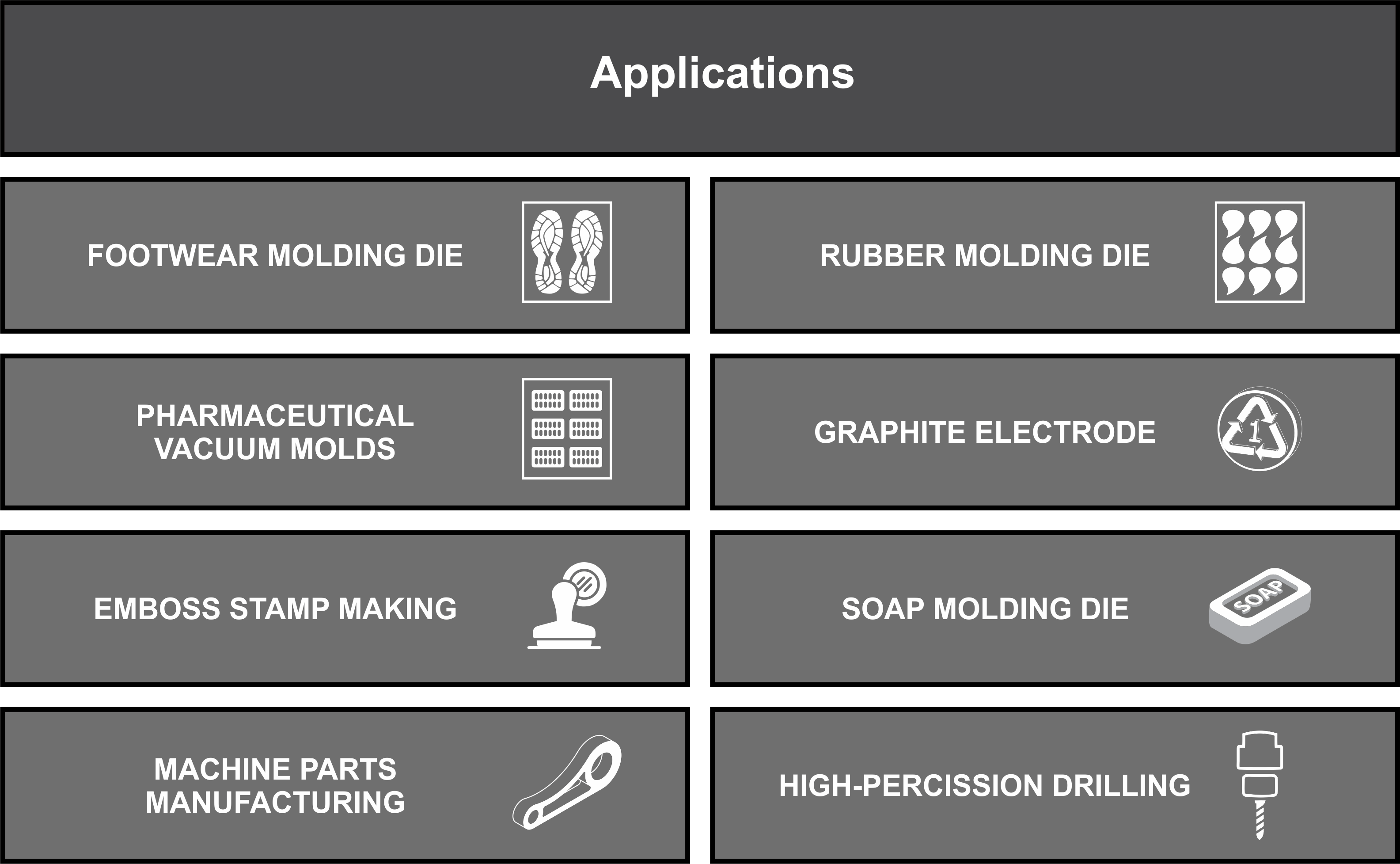 ECNC
5030M
SPECIFICATIONS
| | |
| --- | --- |
| Dimensions (W x D x H) | 1800x1000x1800 mm |
| Table size | 550×350 mm |
| Axis travel (X,Y,Z) | 500x300x160 mm |
| Spindle nose-table distance | 0 – 200 mm |
| Number of axes | 3 – 4 |
| Max tool diameter | 12 mm |
| Spindle type GDZ/HQD | water cooled |
| Pmax ~ speed Max. | 3.2 kW 24,000 rpm |
| Table type / Max load | Flat bed / 100 kg |
| Control | Mach-3 |
| Chassis | Built-up section |
| Weight | 500 kg |
| | |
| --- | --- |
| Guides and bearings | HIWIN/TPI |
| Motors and drivers: | Closed Loop Hybrid Stepper Servo Motors |
| | High performance poly-phaser stepper motors |
| | Lead Shine Micro stepping Driver |
| Suitable for | Dry machining / Wet processing |
| Millable materials: | Aluminum, Copper, Brass, Artilon, Graphite, |
| | Plastics, Composites, Acrylic, Wood |
| Engravable materials: | All soft & hard metals |
| Applications: | Footwear molds die, Rubber molds die, |
| | Pharmaceutical vacuum molds, Machine parts, |
| | Graphite electrodes, Emboss stamp making, |
| | Soap molds die, High-precision drilling |